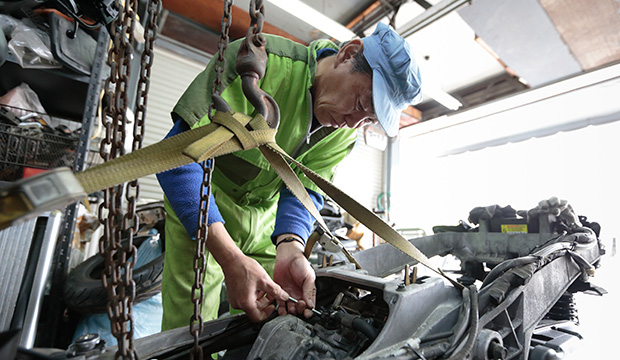 General maintenance
Whether you're a new car you just bought or a car you've been with for many years, we'll check the condition and work with you to resolve any problems.
Therefore, after hearing the symptoms, we will take care of it and make a repair estimate. We can give you a rough estimate when you store it, but we will consult with you after confirming the condition of delivery date and accurate repair fee.
Repairs and quotations are possible on a business trip, depending on the location. Please contact us by phone.
Car inspection
Basic maintenance fee from 18,000 yen
(Motorcycles only)
We can accept a basic vehicle inspection.
Please contact us if additional maintenance will occur depending on the vehicle conditions.